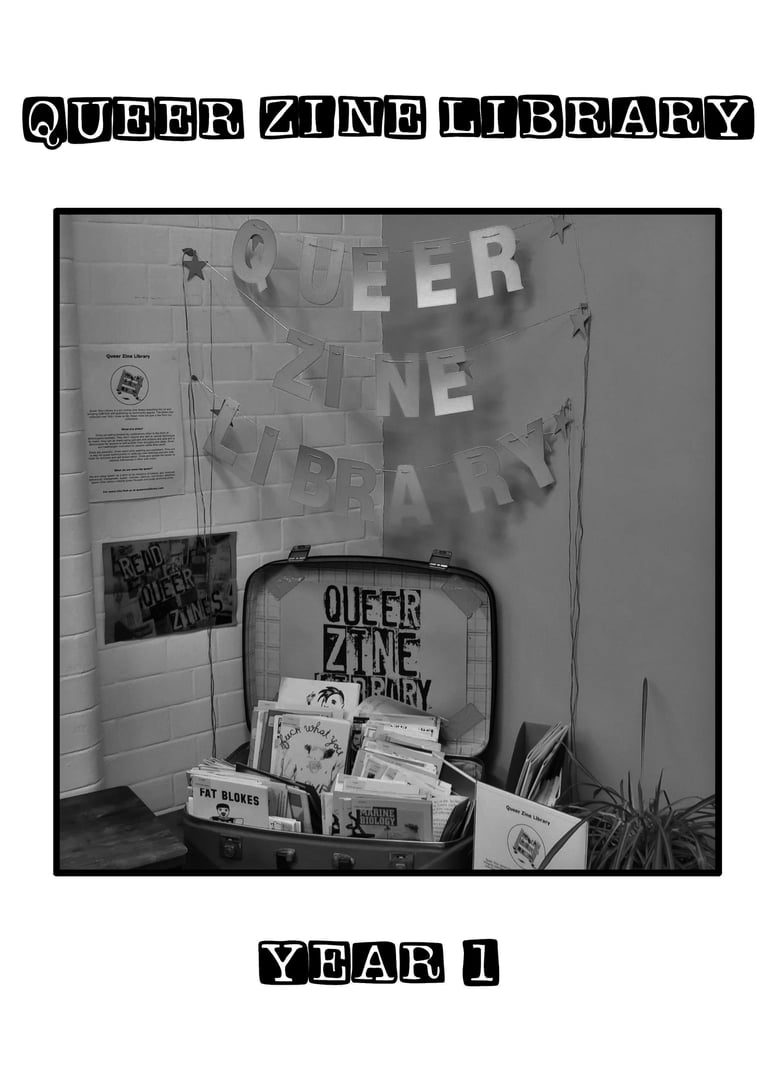 Queer Zine Library: Year 1
Queer Zine Library: Year 1 is a zine charting the first year of our mobile queer zine library and celebrating the power of radical LGBTQIA+ self-publishing. Featuring contributions from Queer Zine Library collective volunteers, visitors and hosts of the library, and zine readers; the zine is a love letter to queer zines.
The zine looks back at the first year, how and why we started a zine library, how we plan tours, and how we catalogue. The second part of the zine features contributions from queer zine makers and readers responding to zines in the library collections and reflecting on the power of queer zines.
Edited by Queer Zine Library, featuring contributions from Holly Casio, Anna Madeleine, Jess, Laura, Kyle Gibbens, Apryl Markum-Uden, Rachel Ridealgh, Rachael House, Melissa, Bob Chicalors, Nuha, Mick Moran, Ren Wednesday, El Affleck, Sreeporna Majumdar, Amy Wilson, Saurabh Sharma.
This is a pre-order. Zines will be posted out at the end of July. UK shipping only.
Queer Zine Library is unfunded and volunteer run. All funds raised through the sale of the zine will go towards running costs of the library including subscription to cataloguing database, travel costs for touring, venue hire for events, and funds to support zine makers by purchasing zines and showcasing work in the Behind the Zines programme.
A5 zine, 40 black and white pages.